Storage
Our customers approach us with a wide variety of reasons for storage. Some need temporary storage to de-clutter their home for a better market performance. Others need temporary storage in between homes. For some clients, their storage has been with us for over a decade while they live overseas. Whatever your story, we offer a spectrum of storage options from full-service, carrier storage to self-storage in a portable unit.
Full-Service, Carrier Storage
Carrier storage is storage handled door-to-door by the moving company. Denoyer Brothers loads your items, places them into inside storage vaults, and houses them in their military-approved warehouse. While in storage, your household goods are kept in above-ground, palletized wooden storage vaults.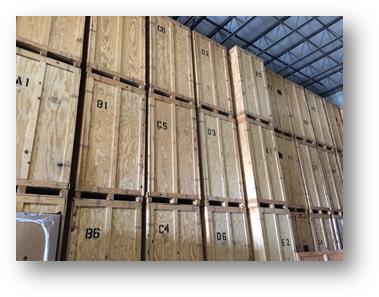 "Your household goods are safely wrapped and loaded into vaults!"
Palletized-storage allows for ground-level air flow and decreases the risk of condensation damage. Additionally, depending on the logistics of your move, we will bring the storage vaults out to your residence to unload. This means less handling and less risk of damage.
In addition to carriage storage, Denoyer Brothers offers portable storage units which can be kept at our facility, or, if used locally, can be delivered for curbside use. Our self-storage units allow you to load your space on your own time.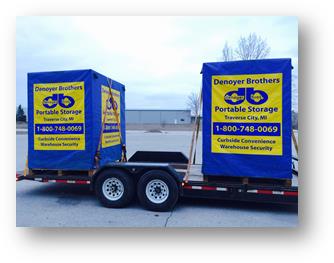 We're proud to be an agent for United Van Lines

United Van Lines is proud to be America's #1 moving company. We know our customers depend on us to provide the most professional, trustworthy moving services available. We take great pride in providing customers a large variety of moving services, including packing services, shipment protection, relocation guides, moving checklist and free, no-obligation moving estimates.