International Moving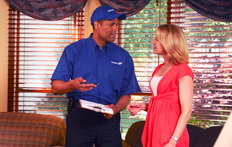 Careful planning is vital when moving overseas. It is important to know what to expect in advance and plan accordingly during your international move. We have a knowledgeable and professional staff who offer assistance in planning your departure date, checking the destination country's holiday schedule, explaining packing requirements, destination services available in advance of your move, customs requirements, and a helpful international moving checklist.
We're proud to be an agent for United Van Lines

United Van Lines is proud to be America's #1 moving company. We know our customers depend on us to provide the most professional, trustworthy moving services available. We take great pride in providing customers a large variety of moving services, including packing services, shipment protection, relocation guides, moving checklist and free, no-obligation moving estimates.